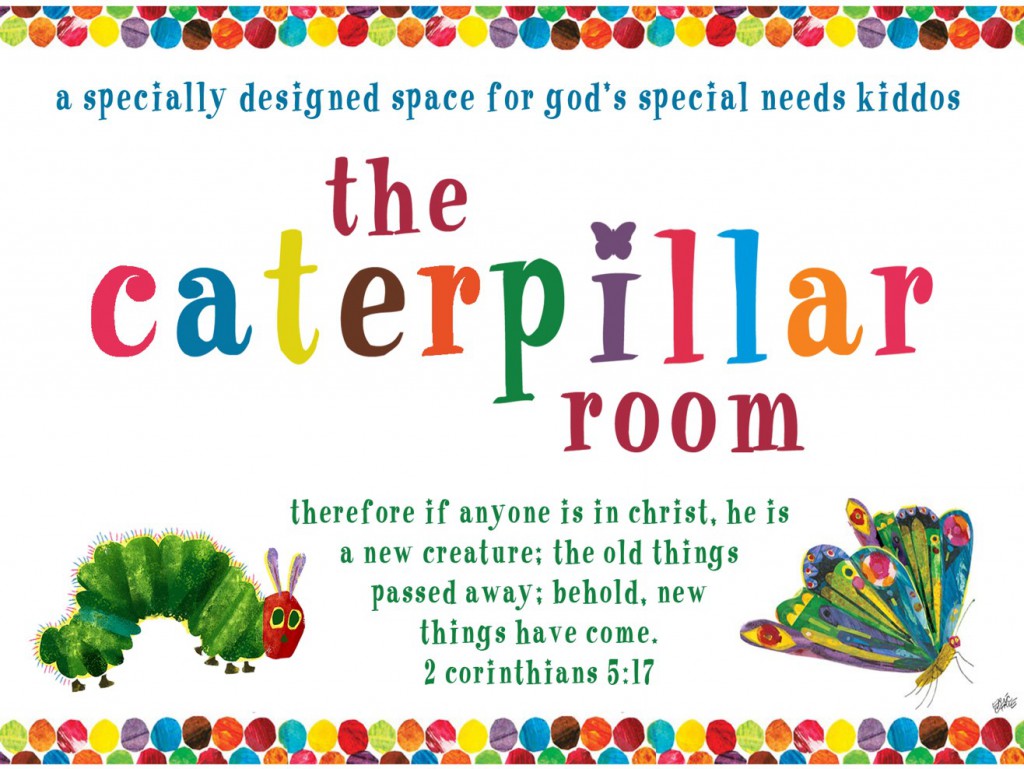 According to the U.S. Census Bureau, nearly 53 million Americans have disabilities, 33 million of which are severe
It has been estimated that up to 90% of special needs families are un-churched
The sensory room is extremely therapeutic for both children (and adults) with sensory processing disorders.
The point of a sensory room is to calm or stimulate an individual through each of the senses.
The sensory room has specific sensory equipment and activities, to benefit specific sensory processing difficulties.
The Caterpillar Room is for the use of the parents and caregivers of special needs individuals. Due to the variety of special needs we are unable to provide care for your loved one during our services. If you have questions about using this space with your child when you visit GFC please contact Cindy Wright:  cindywright70@gmail.com